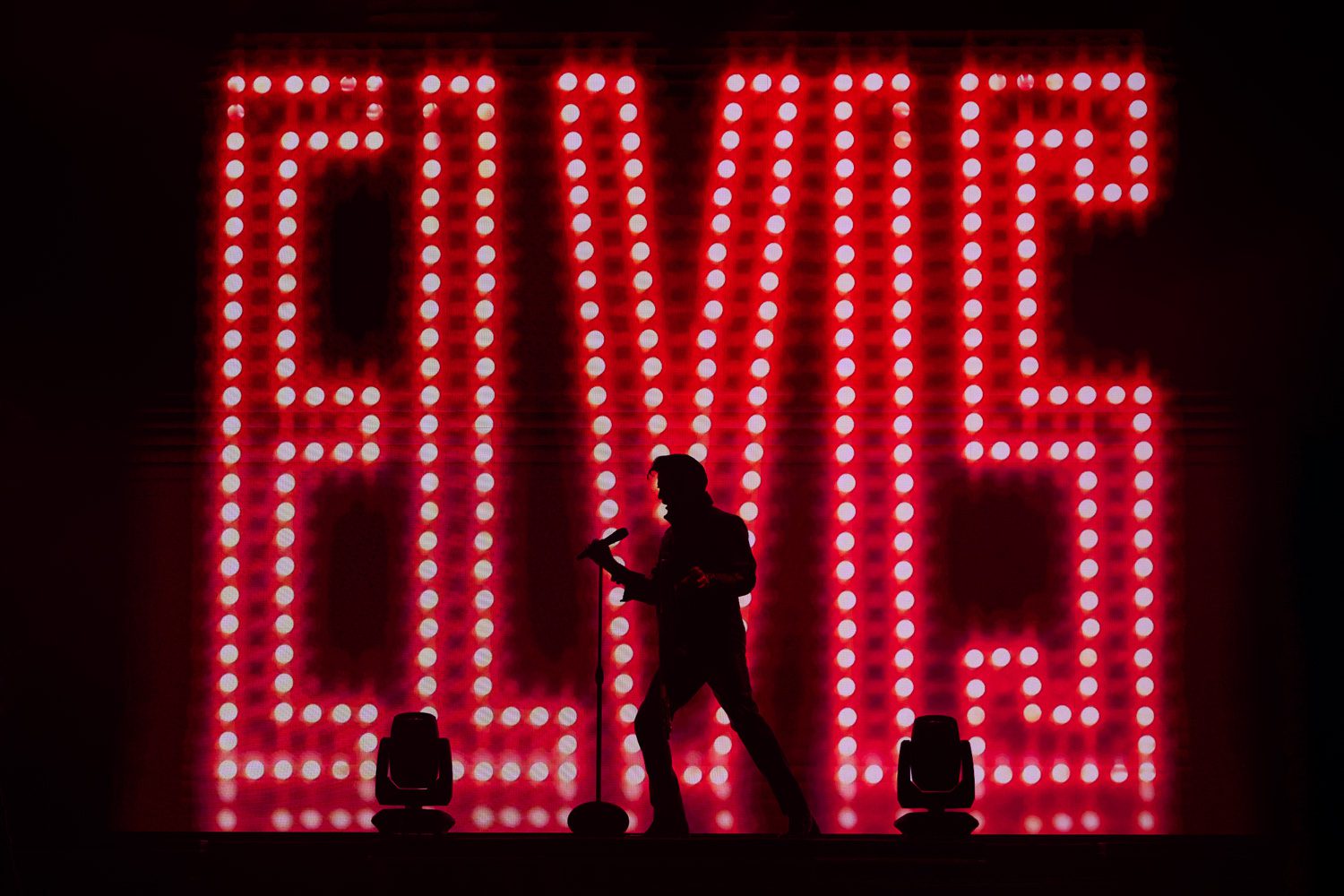 We are huge fans of Elvis Presley and just wish he was still around to see perform on stage. His voice, looks and charisma are iconic Rock N' Roll. But one thing is for sure, Elvis has definitely NOT left the building in Branson, Missouri! If you ever get the chance to see Dean Z perform as Elvis Presley in the Ultimate Elvis Tribute at the Clay Cooper Theatre in Branson – you'll get to witness the closest thing to rock king himself.
Branson is located 285 miles west of Elvis' Graceland and his spirit is alive and well. Throughout the two plus hour show, you'll get to witness a high-energy musical journey covering some of Elvis' greatest hits starting out in the 1950s, through the '68 NBC comeback special and the fabulous white jump suit performances of the 1970s at the International Hotel in Las Vegas.
All of the music in the show is performed live by a talented 11 piece band, live horn section, vocalists and fantastic video projections that make you feel like you are at Sun Studio in Memphis and Las Vegas with recognizable visuals that add to the live show. Dean Z moves and sounds so similar to Elvis. Make sure to check out this show whenever you get the chance! We hope these photos will showcase the talent of the performers and give you a sense of the energy put into bring Elvis Presley to the stage once again.
Here are some photos that showcase Dean's amazing voice, talent and show!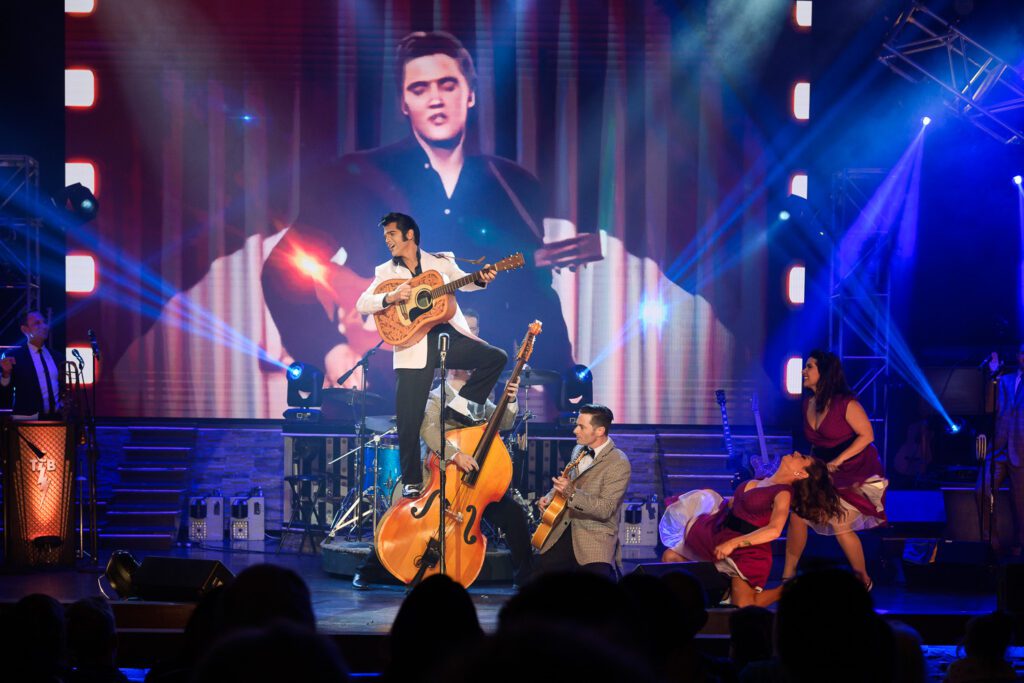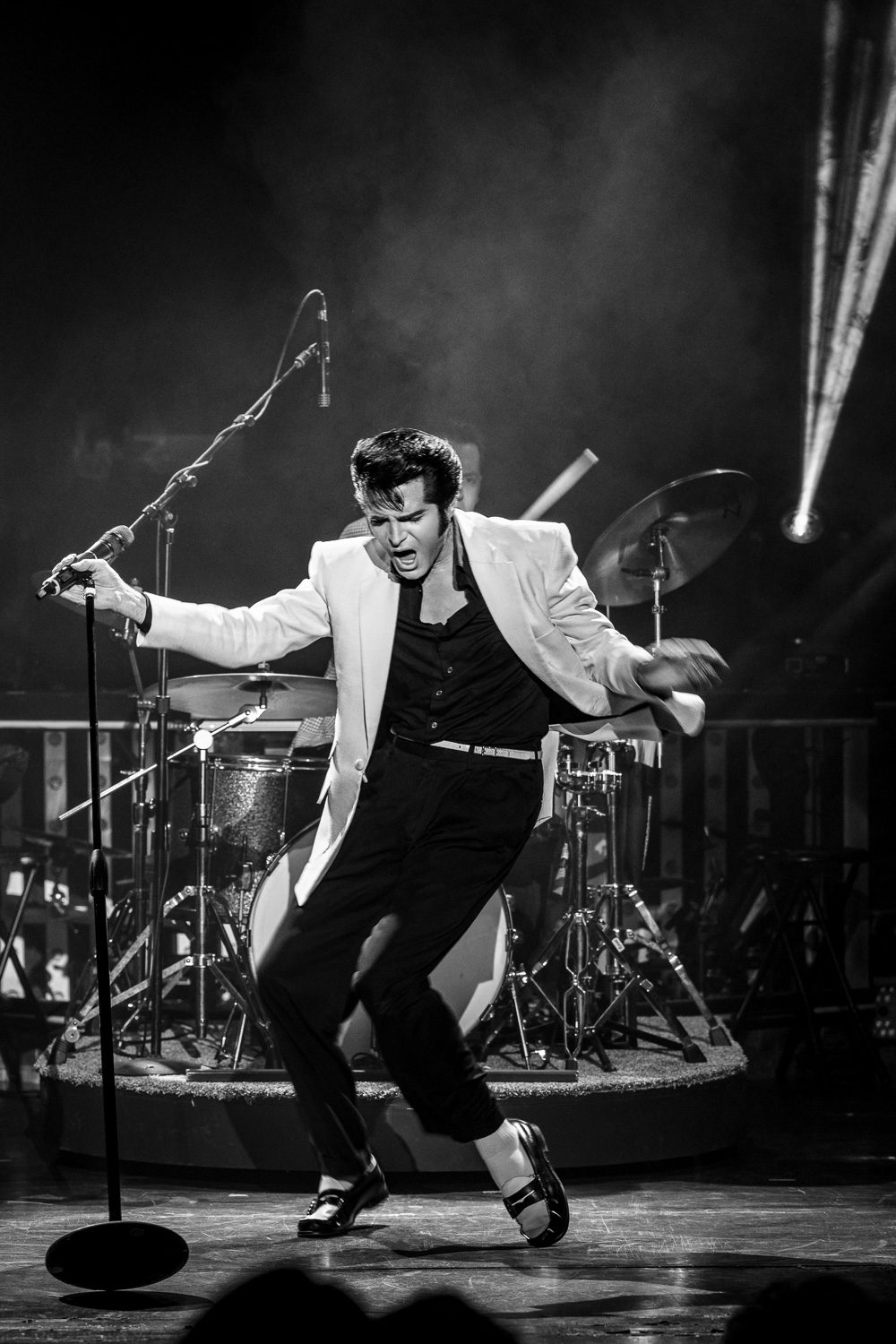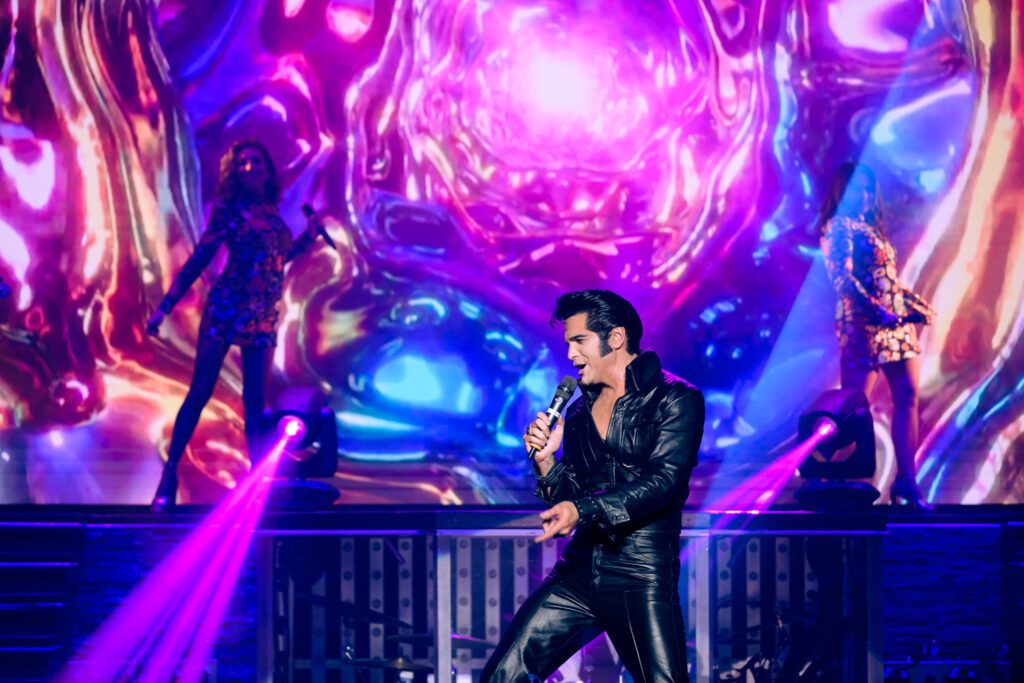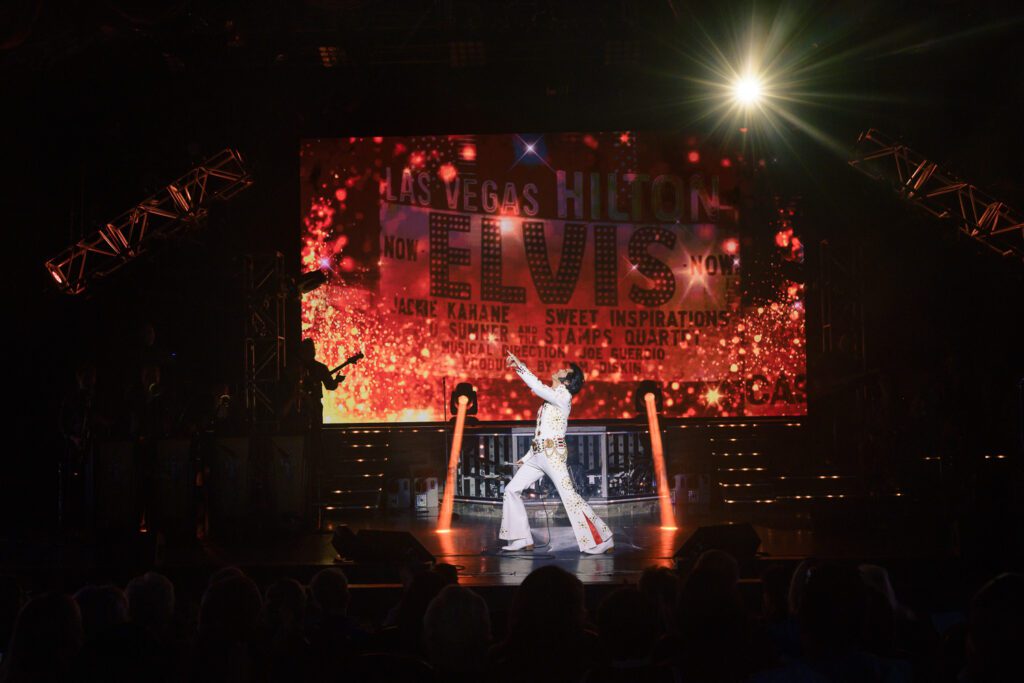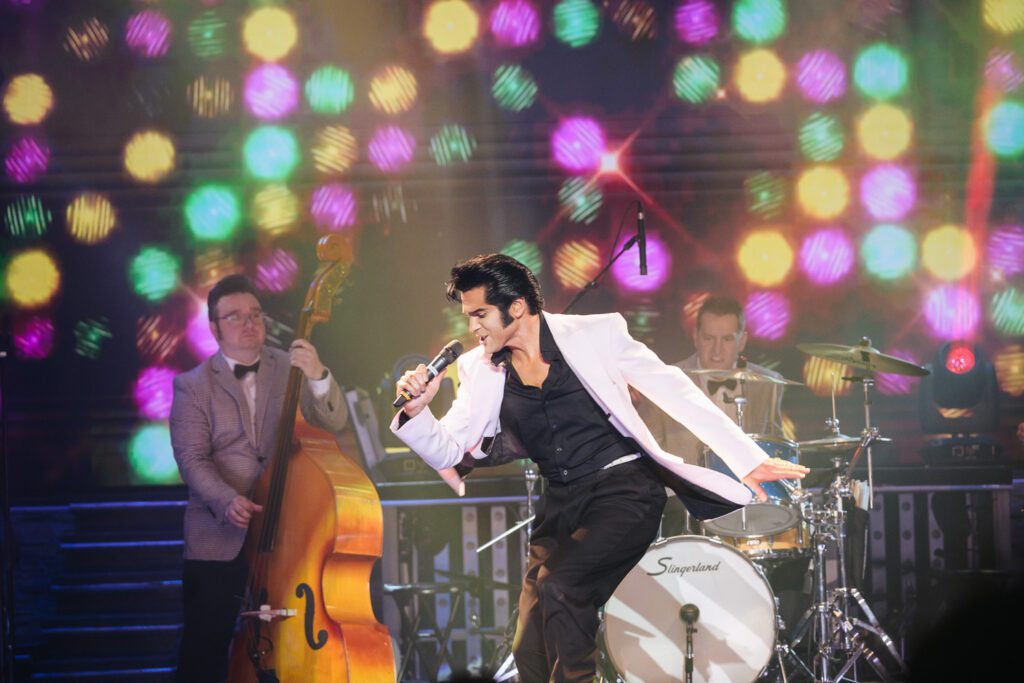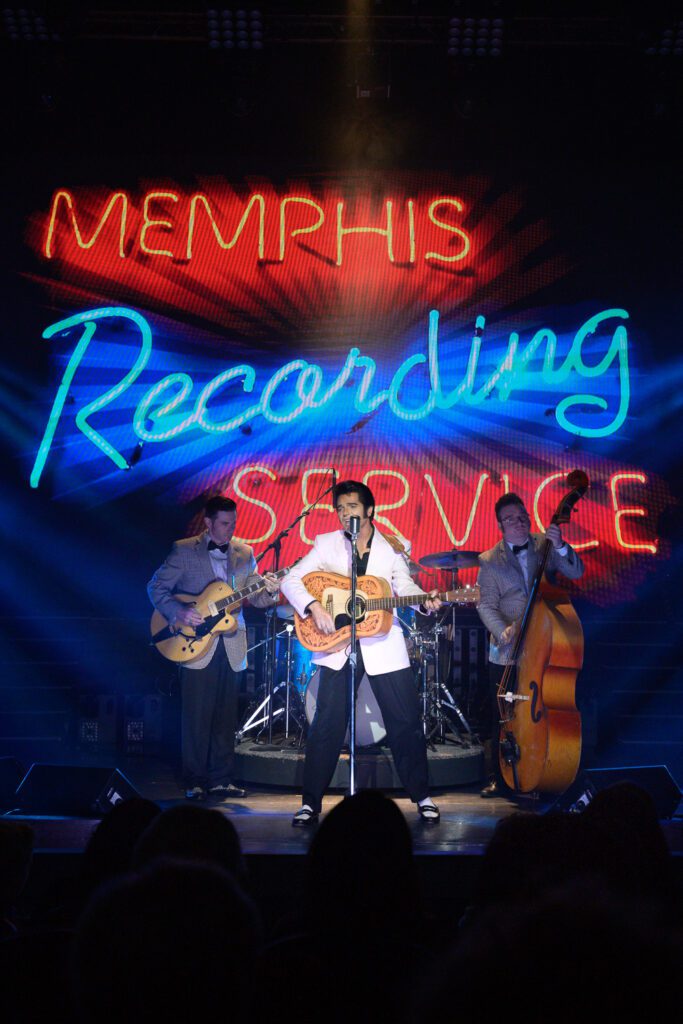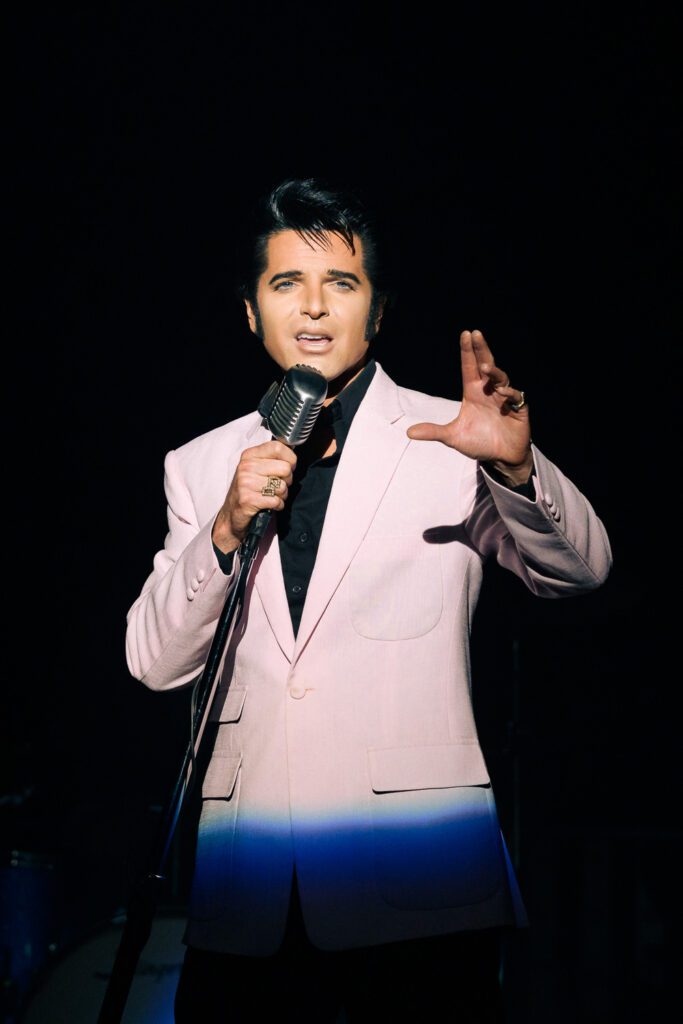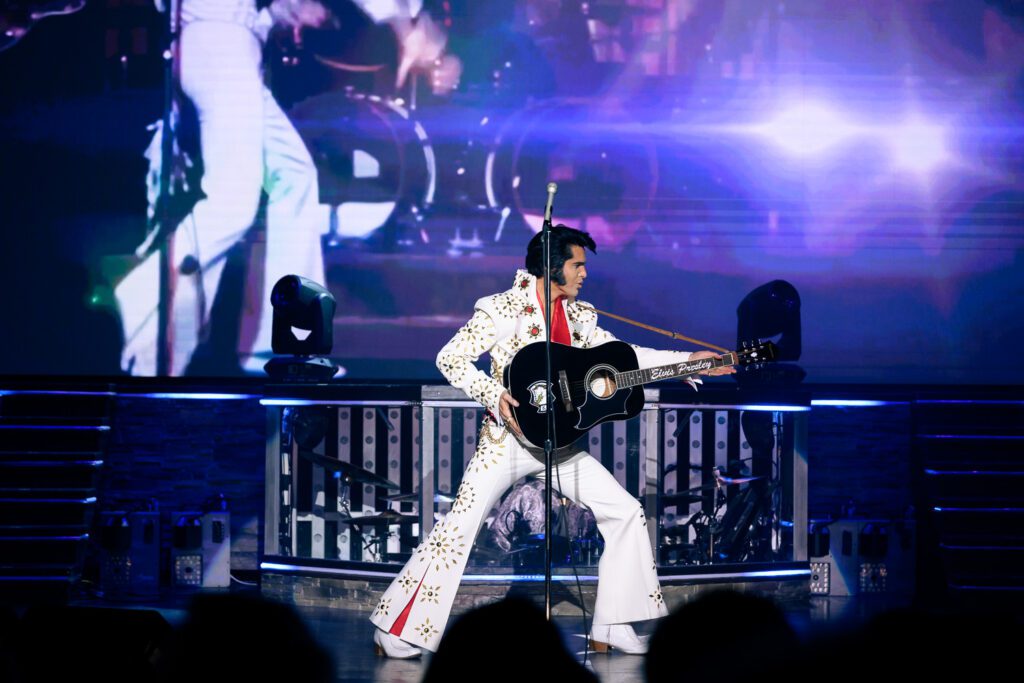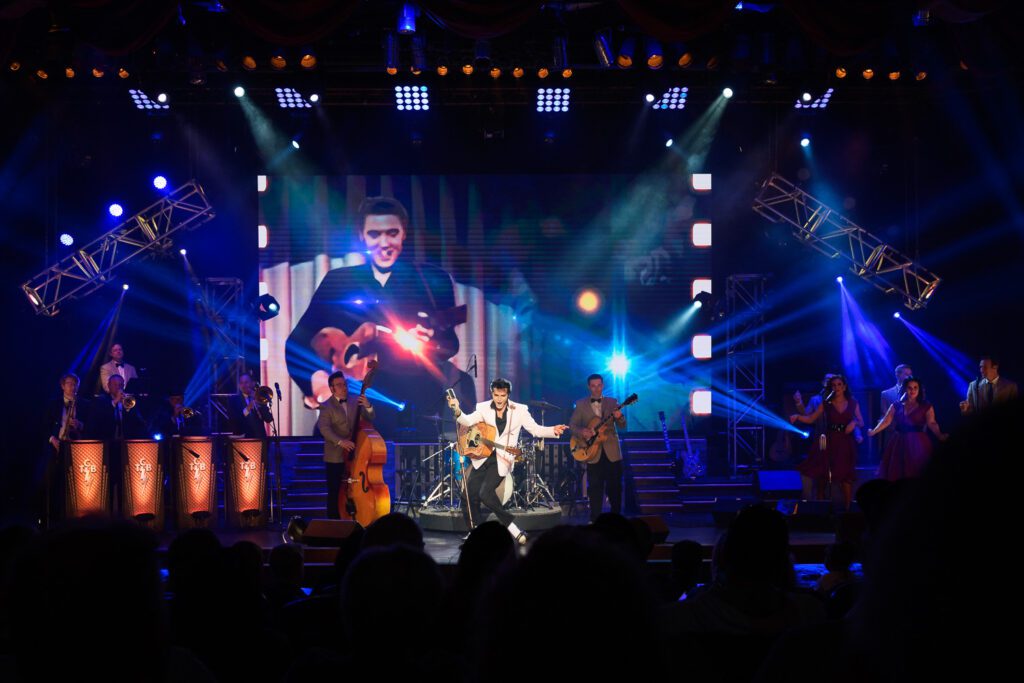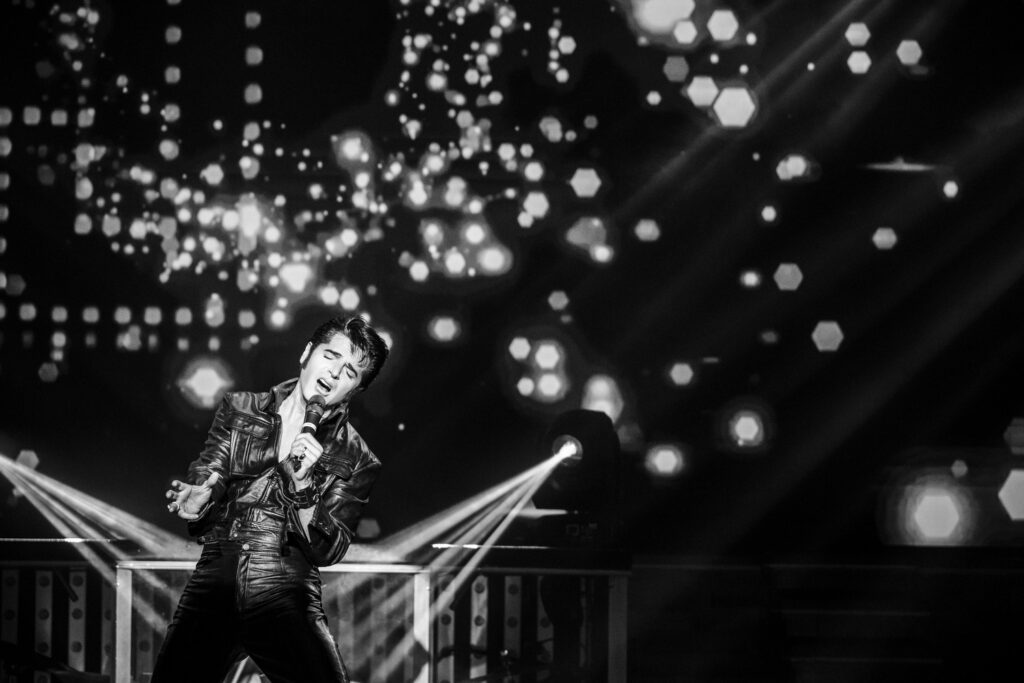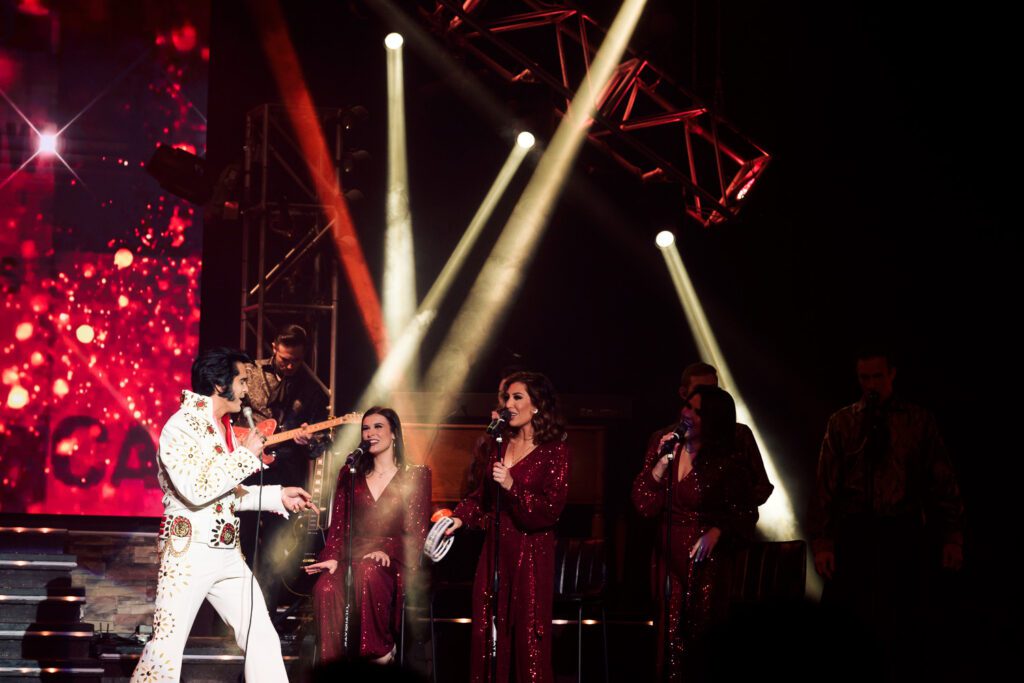 You can tell Dean Z has studied Elvis' every move and really works hard to give the audience the feeling of seeing Elvis in person. Dean has a great voice and all the dance moves – along with some funny one liners throughout. Our show included a tribute to Veterans and a wide variety of other service related workers during the singing of Elvis' American Trilogy. It was a moving moment to see people standing during the song with the US Flag waving on screen.