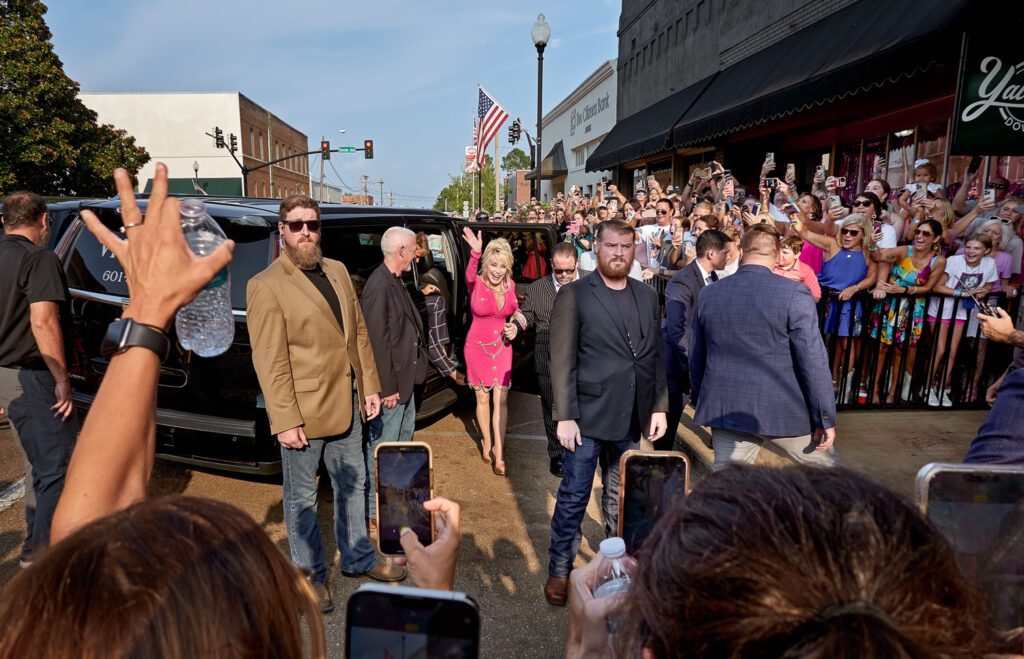 There's only one singer that I've wanted to see in concert for longer than I can remember. One who I have and will always love, Dolly Parton. We missed our chance to see the incredible Dolly Parton on her Pure and Simple tour in 2016. We were expecting our first child and the timing just didn't work out. So, I set a Google alert. The only one I've ever set. I had to Google how to do it. Seven years later my Google alert for "Dolly Parton Concert" said Marty Stuart's Congress of Country Music would be hosting Dolly Parton as a fundraiser for the museum in Marty Stuart's hometown of Philadelphia, MS on August 26, 2023.
I immediately looked at our calendar because as photographers our schedule books up months and even years in advance for weddings. Somehow that August weekend was still available. It might have been the only one left open until December. We wrote it on the calendar and then made plans to go to Mississippi if at all possible!
Tickets didn't go on sale until 2 weeks prior to the show and there were a few hiccups along the way. We had our tickets in the shopping cart but when we went to pay there was a zip code error. It turned out that no one could purchase. We tried as long as we could and then I had to leave for a photoshoot. I was disappointed to say the least and had about lost hope that we would be able to see Dolly, but as I was driving – Shannon was still trying and before the announcement came out that the ticketing site error had been fixed – her purchase went through!!!
Talk about being nervous and excited!!! She scored two tickets in the first two rows of the Ellis Theater which only seats 500 people. We were blessed with this incredible opportunity and opportunities like this are one of my favorite reasons for doing photography. I absolutely love capturing and sharing photos of everyday moments for folks and being able to document history. That's the photojournalist in me. And that's what we set out to do.
We left as soon as we picked up Lillian from school and headed south. The kids got a weekend with MiMi and Papa and Shannon and I got a 1200 mile road trip to see Dolly. Philadelphia has a population of roughly 7,000 folks and they were a great host. The town square had all their store fronts decorated for Dolly. You could feel the excitement in the town. As we finished walking around the square and hitting the shops, we noticed some people gathering and quickly figured out that Dolly Parton would be arriving there to cut through the building for a mural unveiling across from the theater. It was like the President arriving – her security guards cleared a path to keep her and everyone around her safe. It was a Hollywood moment as she stepped out of the black Cadillac SUV and waved to fans.
Marty Stuart and Dolly then unveiled a large mural on the back of The Porterhouse Restaurant that sits across from the Ellis Theater. The painting is based on her song Wildflowers. She sang the chorus of that song in front of all the fans who gathered outside on a 102 degree day to enjoy her concert on the Dollytron video board.
The concert inside was very intimate and will go down as one of the most memorable shows we've watched. Dolly is a songwriter first of all and she shared the stories that inspired her songs. She carried on a conversation for about half of the night and then sang the other half. She was full of jokes and you could tell she was having a great time! Her voice was as strong as ever even though she was dealing with some sinus problems – she sat on a box covered by her coat of many colors quilt – and joked that she'd get up sometime even though she was quite comfortable sitting 🙂
Over her career, she has written more than 3,000 songs. We were blessed to hear such hits as "I Will Always Love You", "Coat of Many Colors", "9 to 5" and "Jolene." She even sang a song she wrote during childhood about her corn cob dolly that her Mama made her as a little girl. It was truly a magical evening and one we will always remember.
Here are a few photos we took from our seats during this amazing show!
Photos © 2023 Schaefer Photography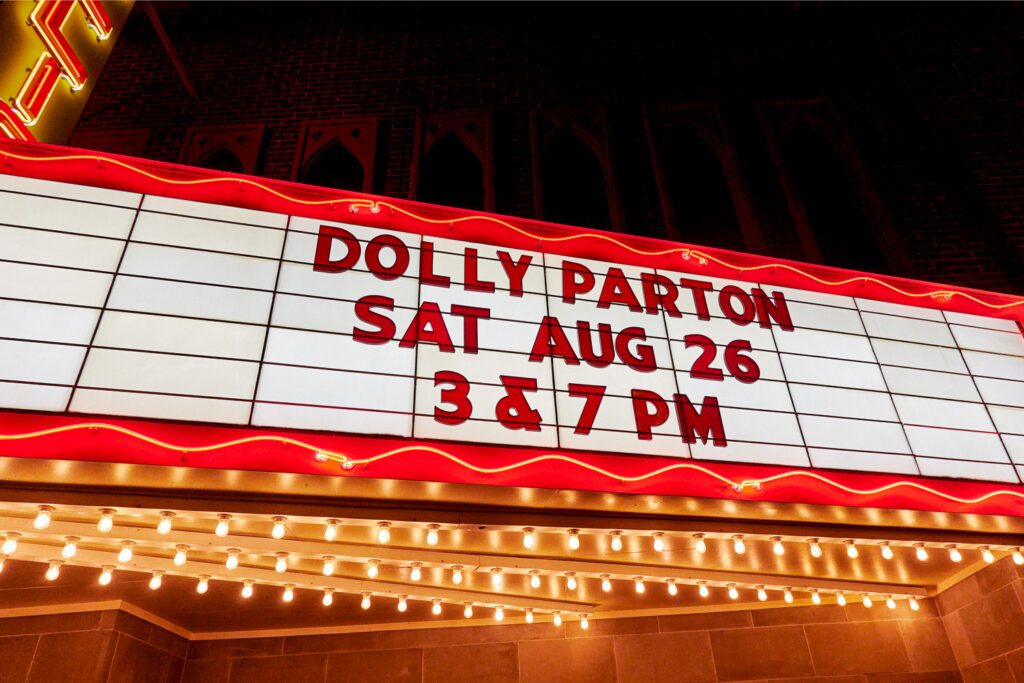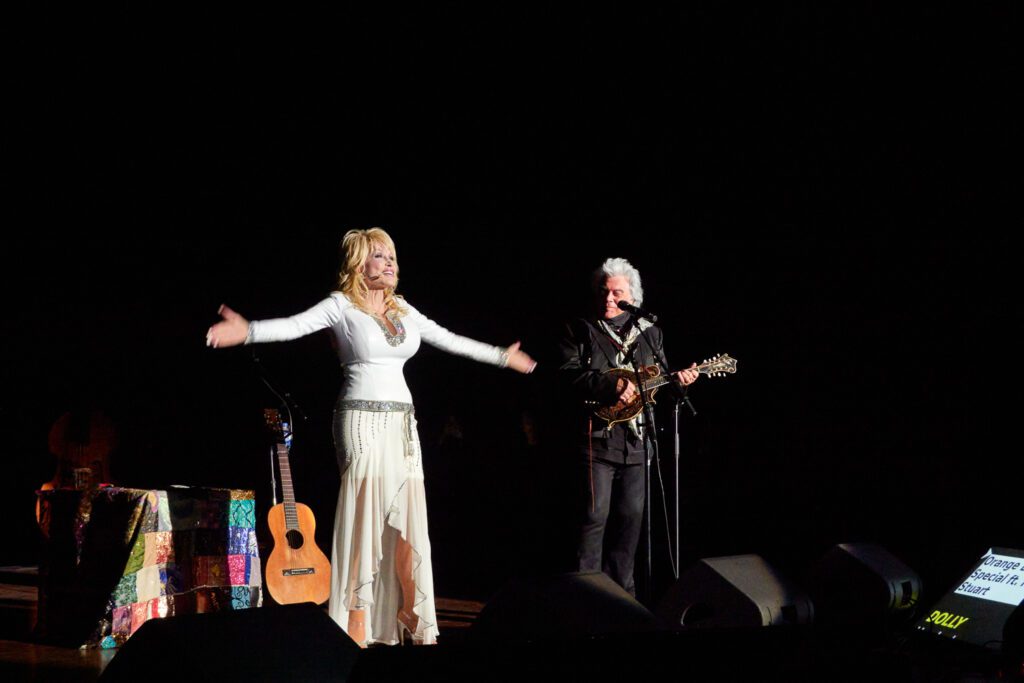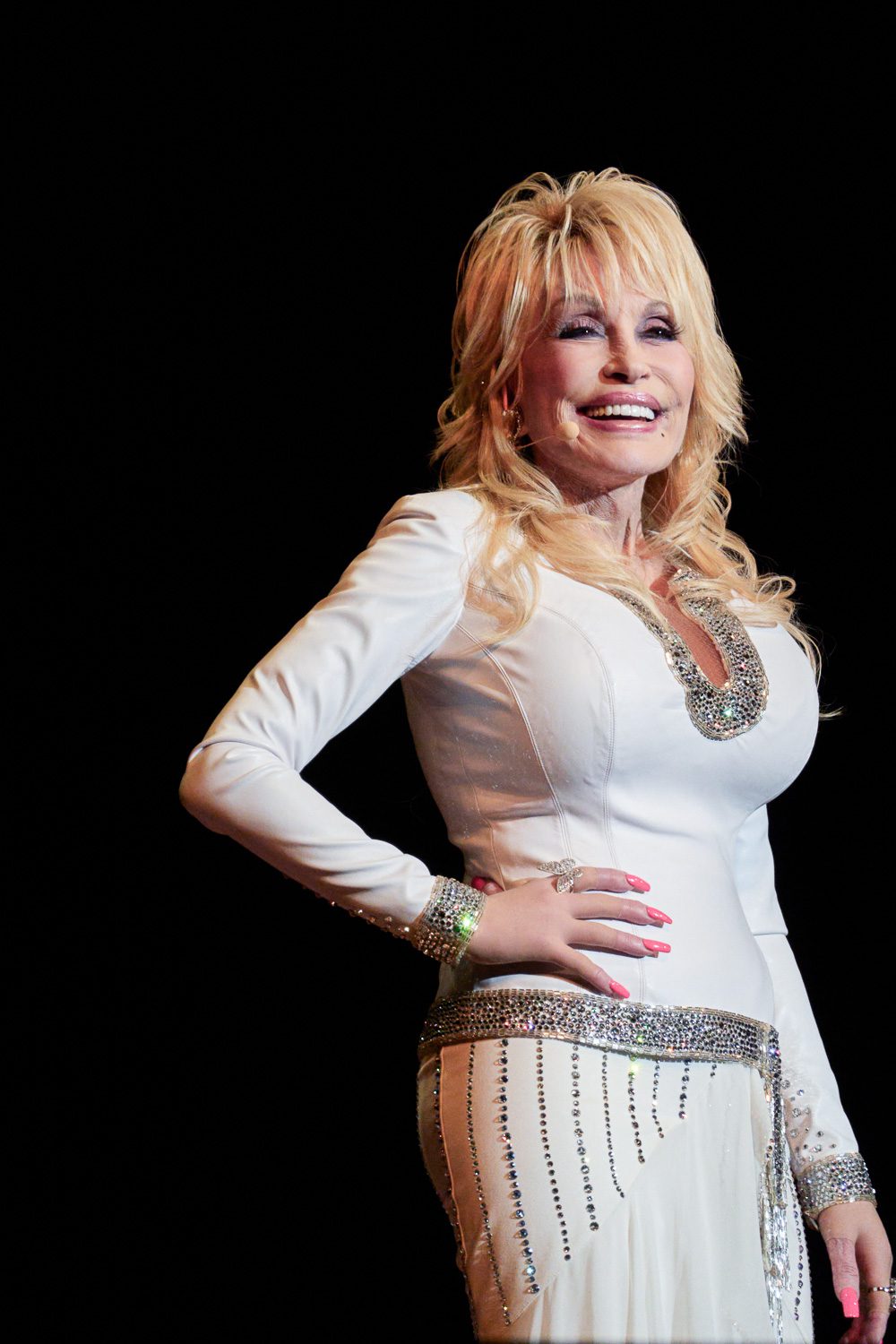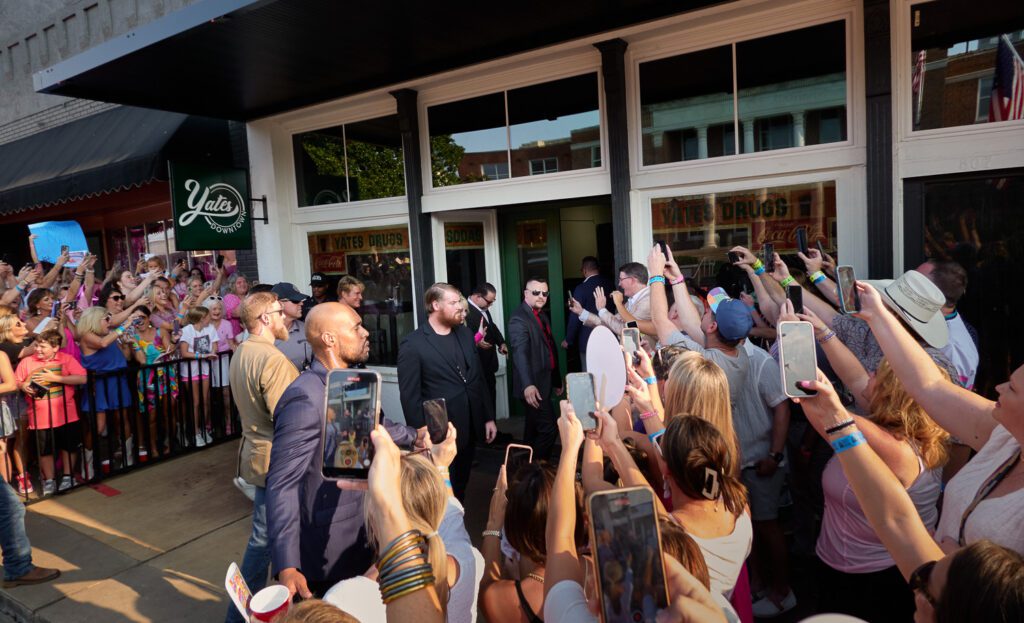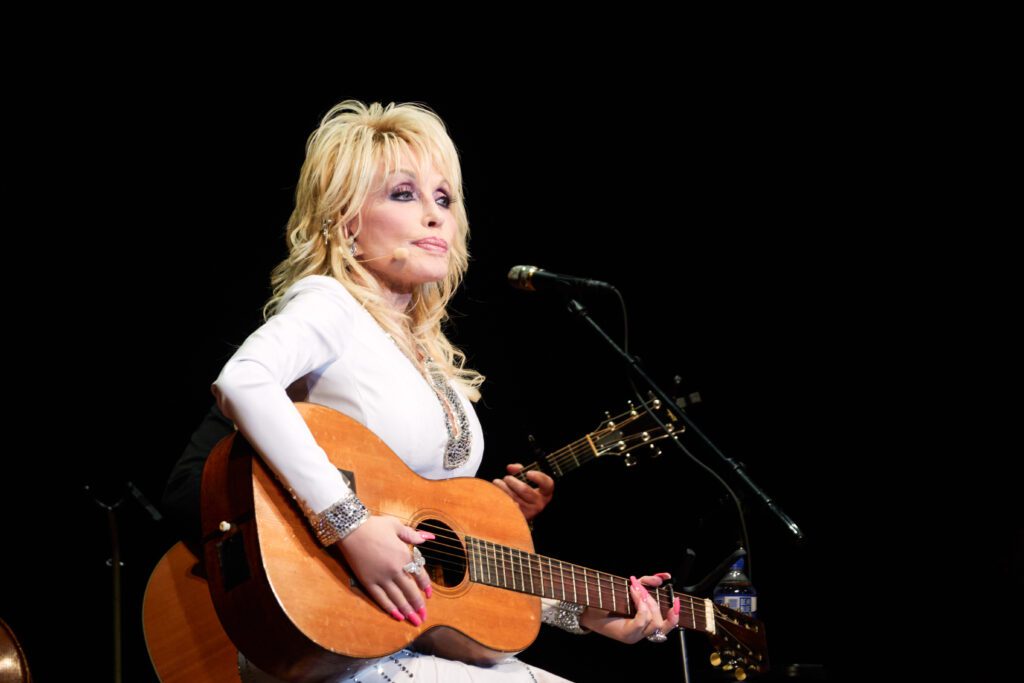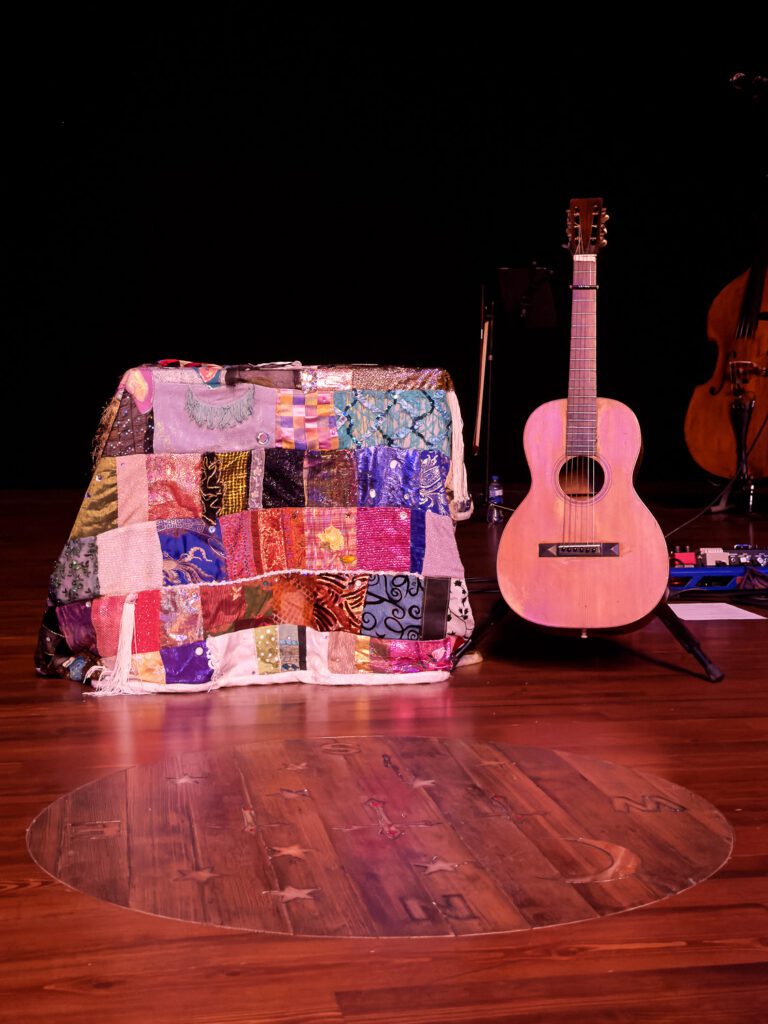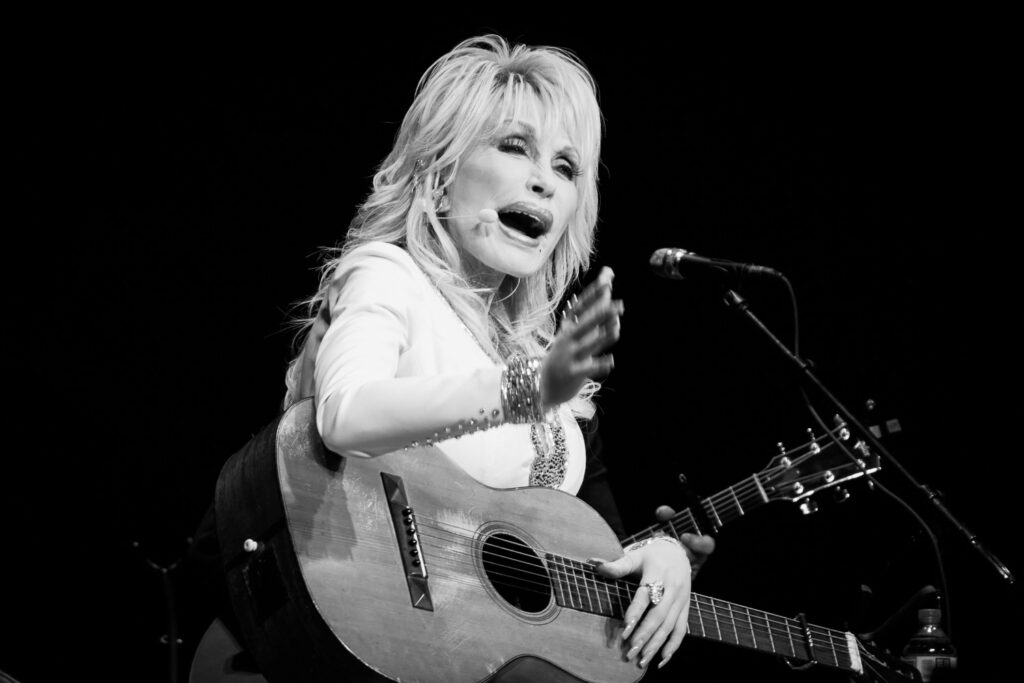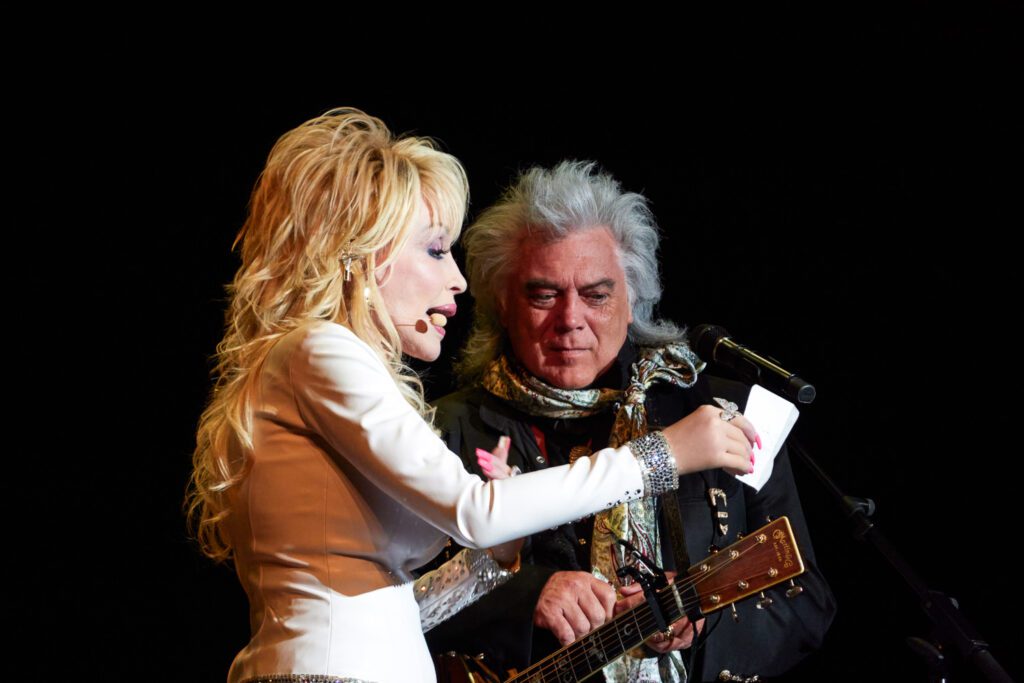 Dolly Parton and Marty Stuart announcing the fundraising total. The crowds from the two shows and outside seating raised roughly $1.6 million dollars to help with the Congress of Country Music's next phase of expansion.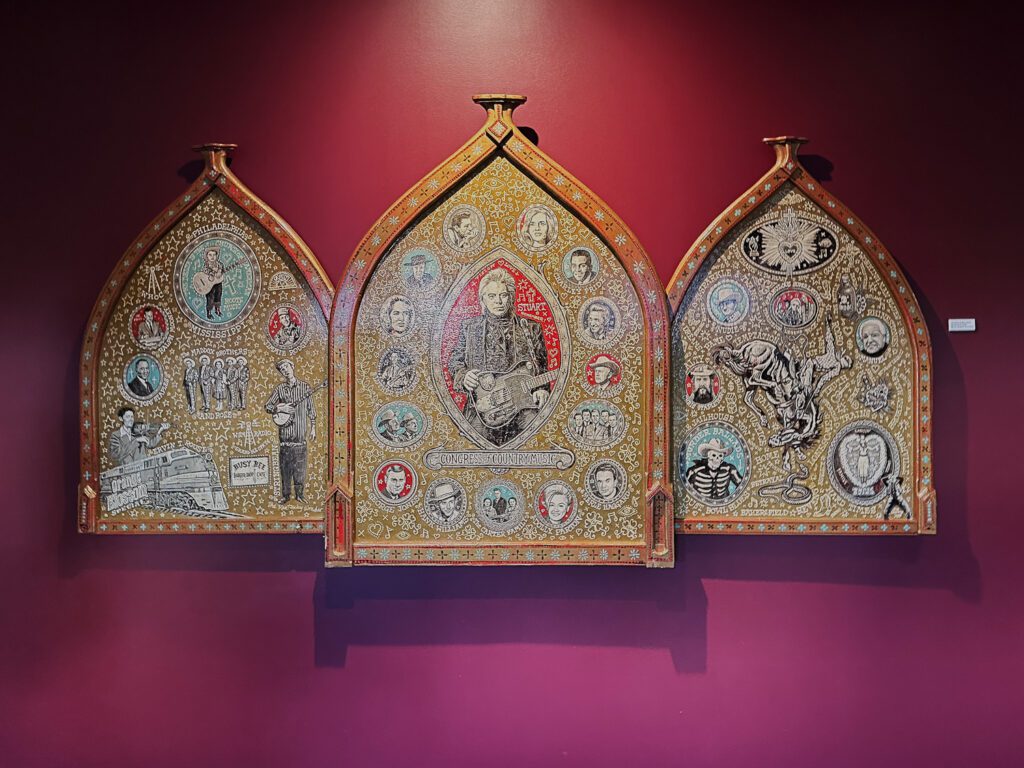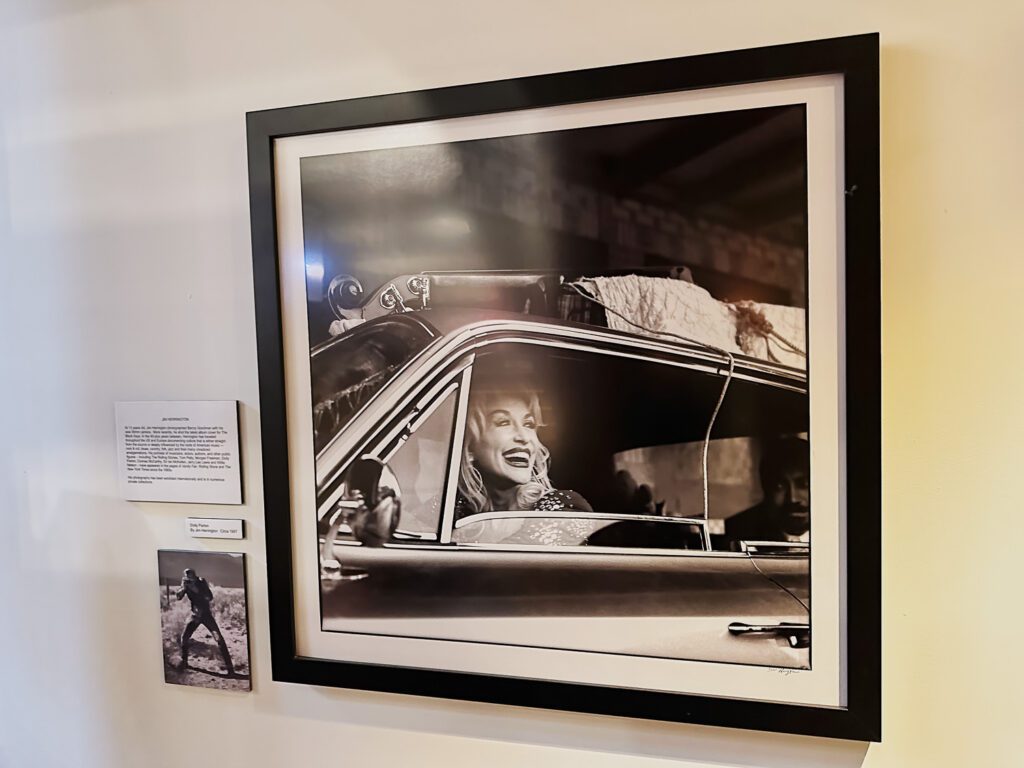 Marty Stuart has an extensive collection of photographs and memorabilia throughout the Congress museum. It was amazing to see all of the moments he has immortalized throughout the building.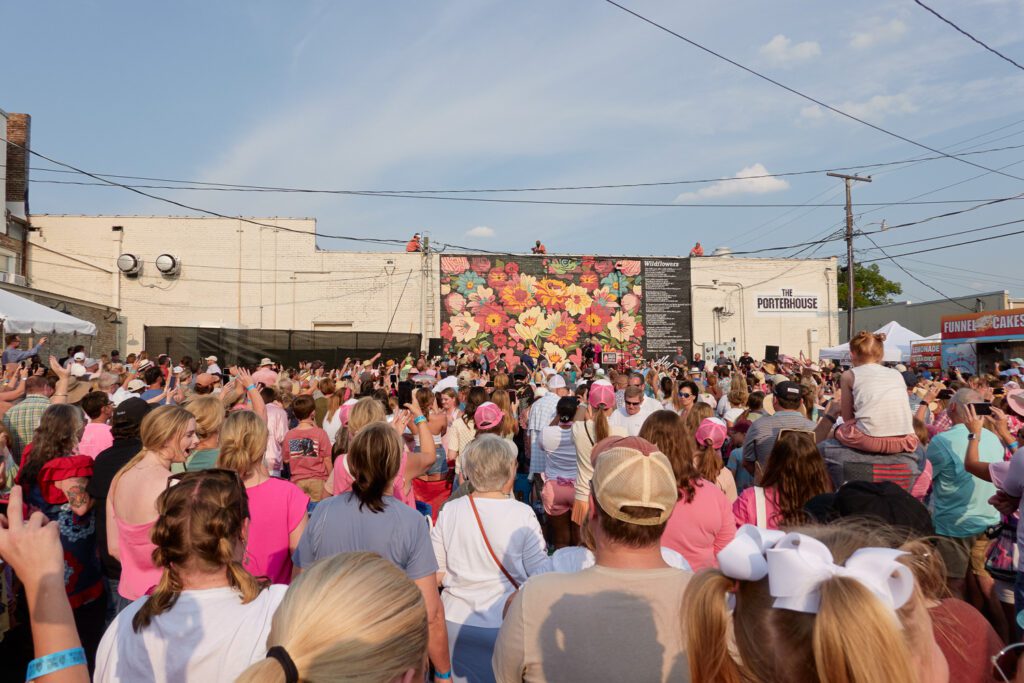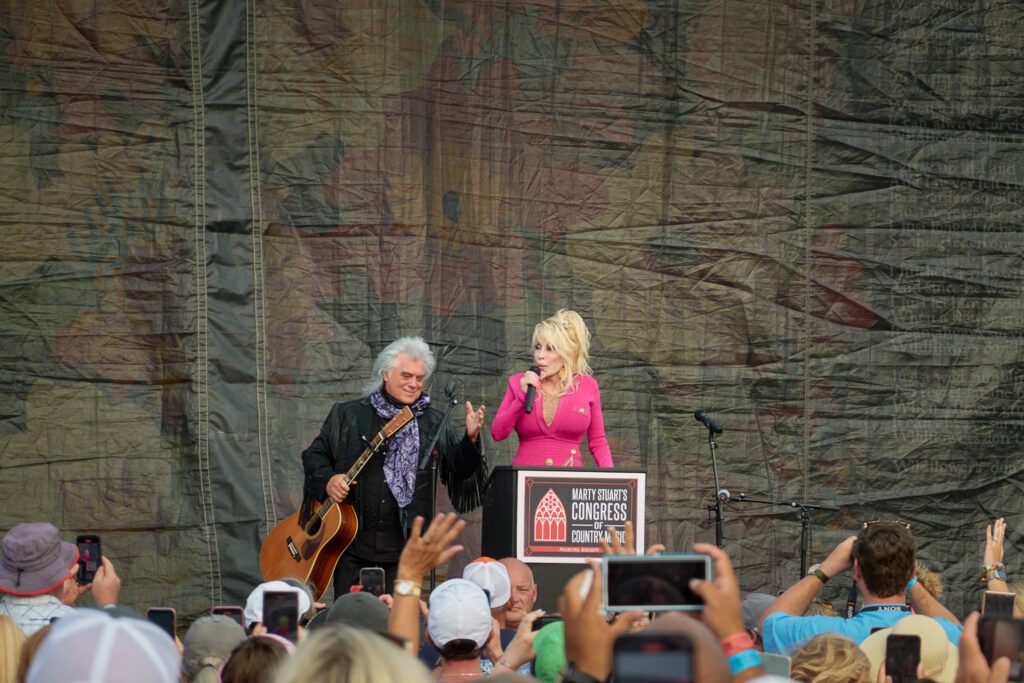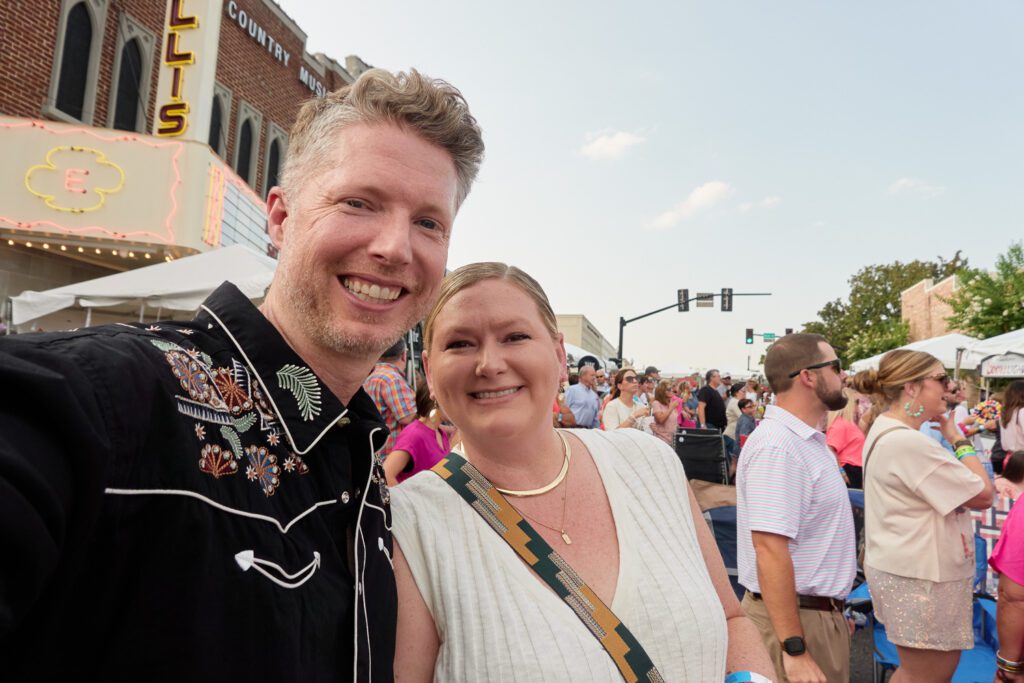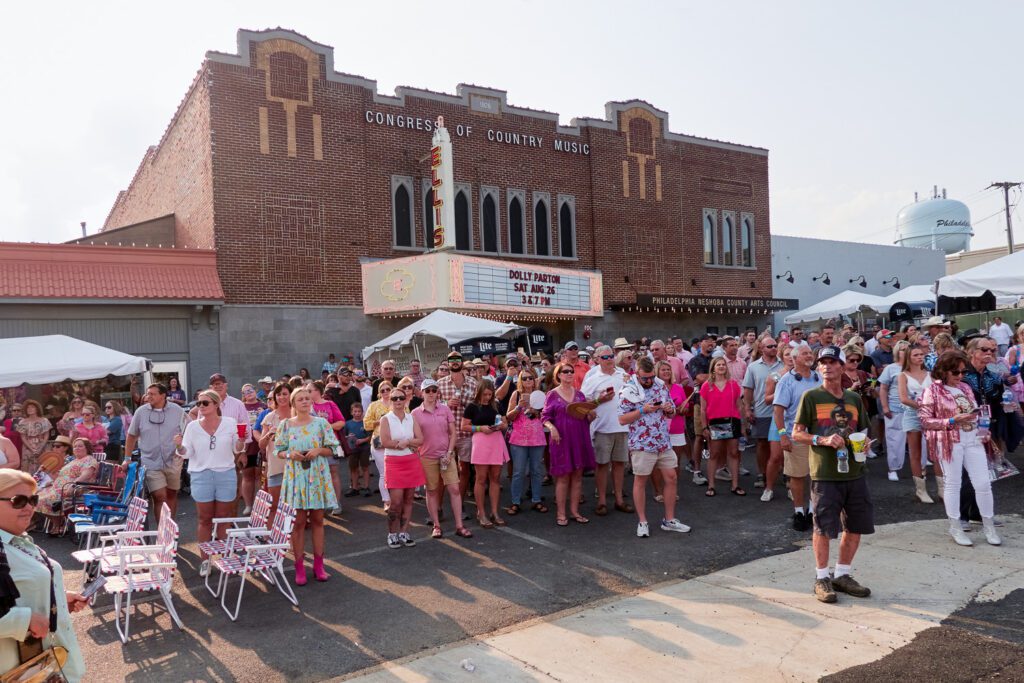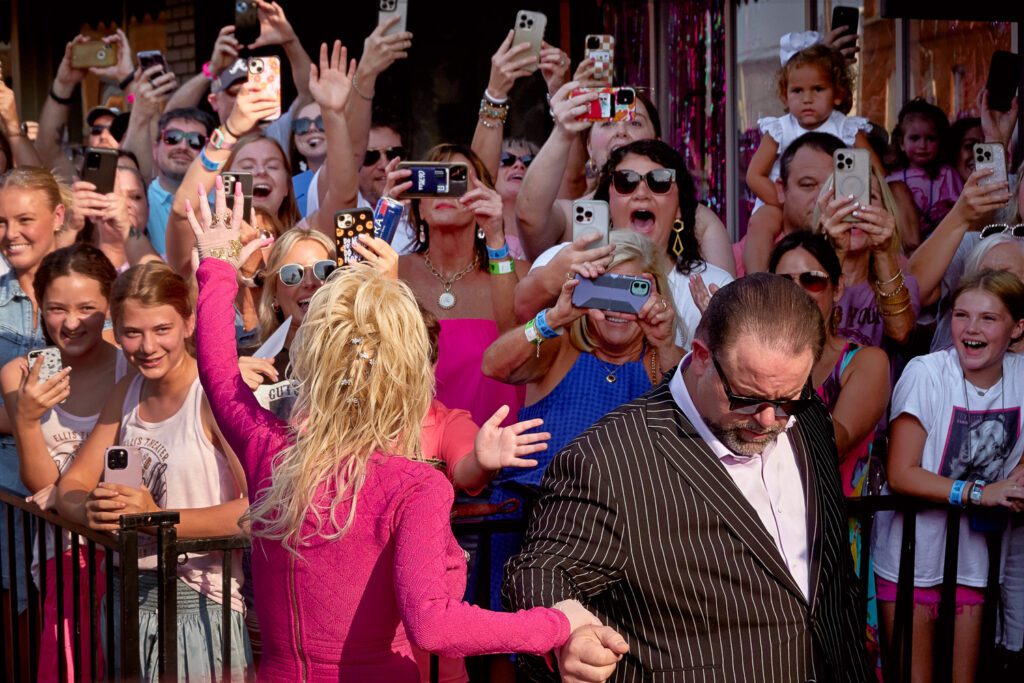 It was a true rock star moment getting to see such a true legend up close just walking by us like it was a normal afternoon for her.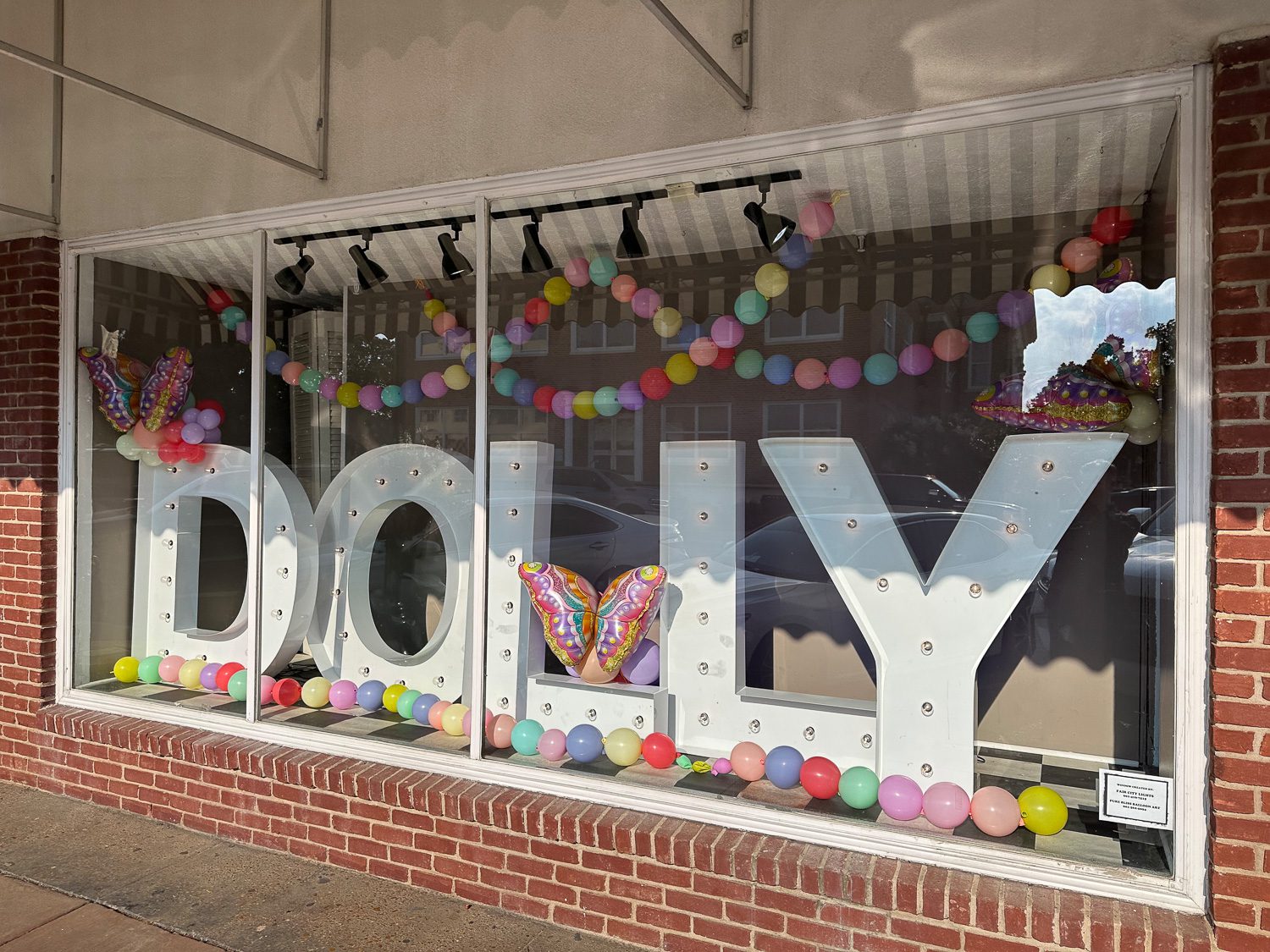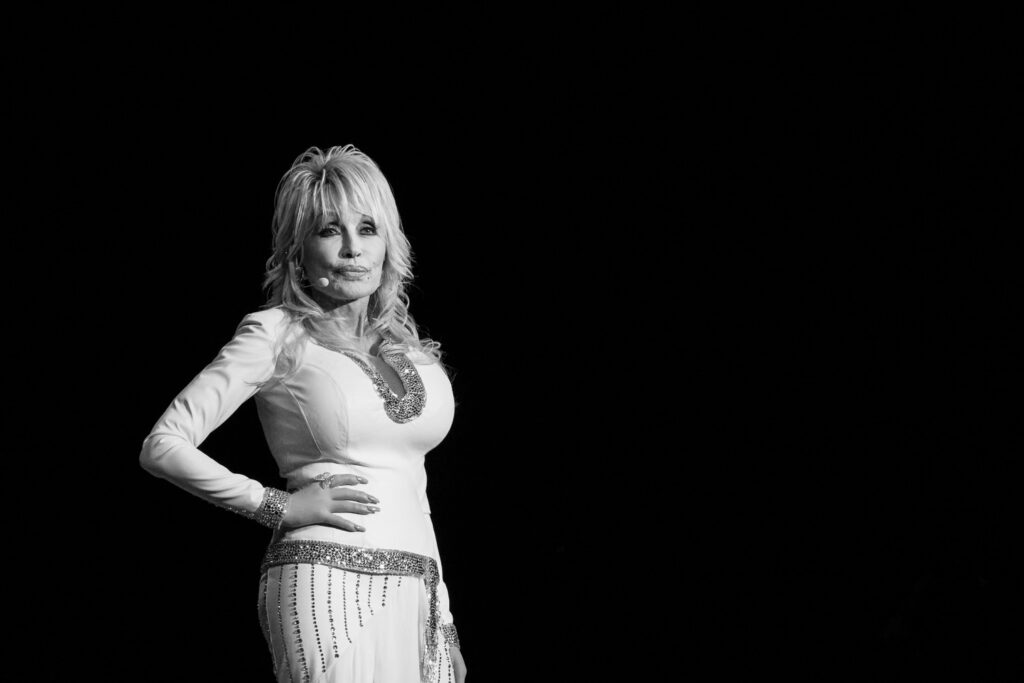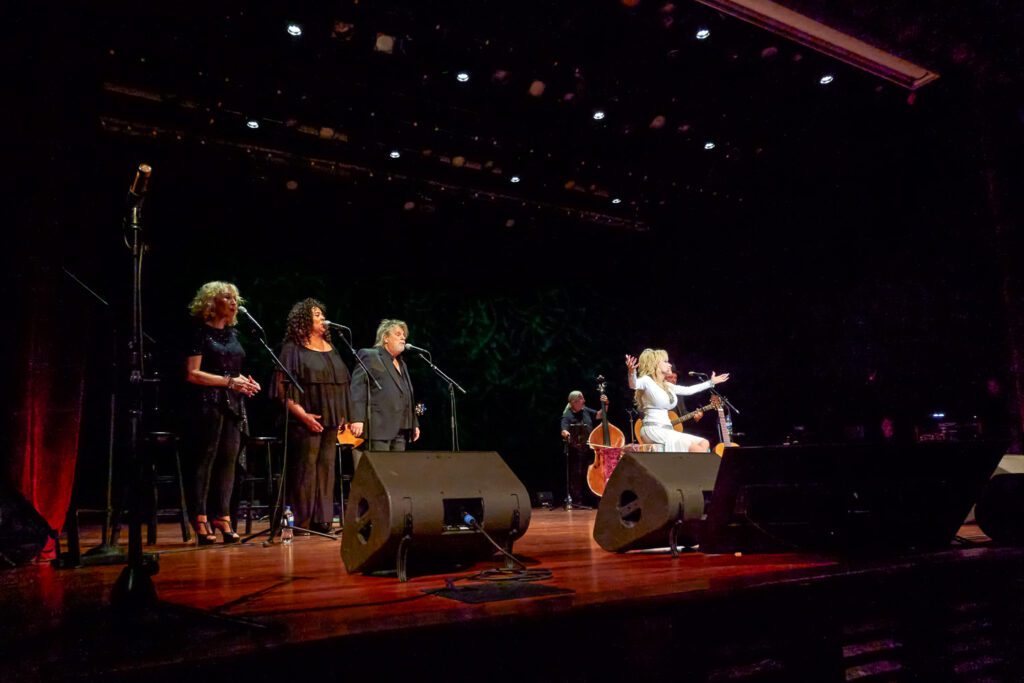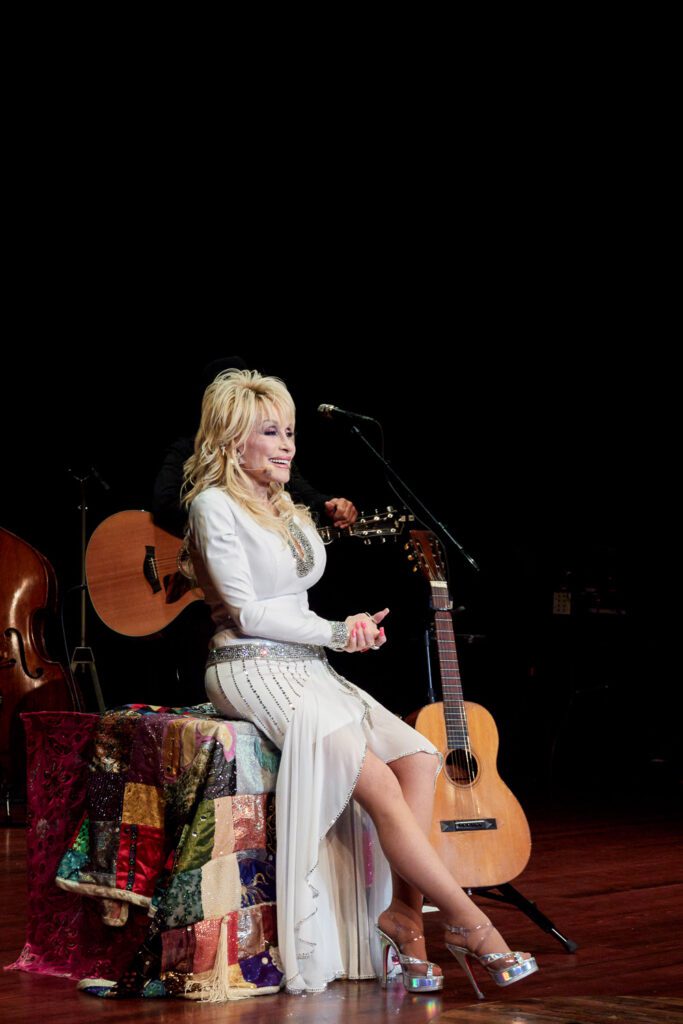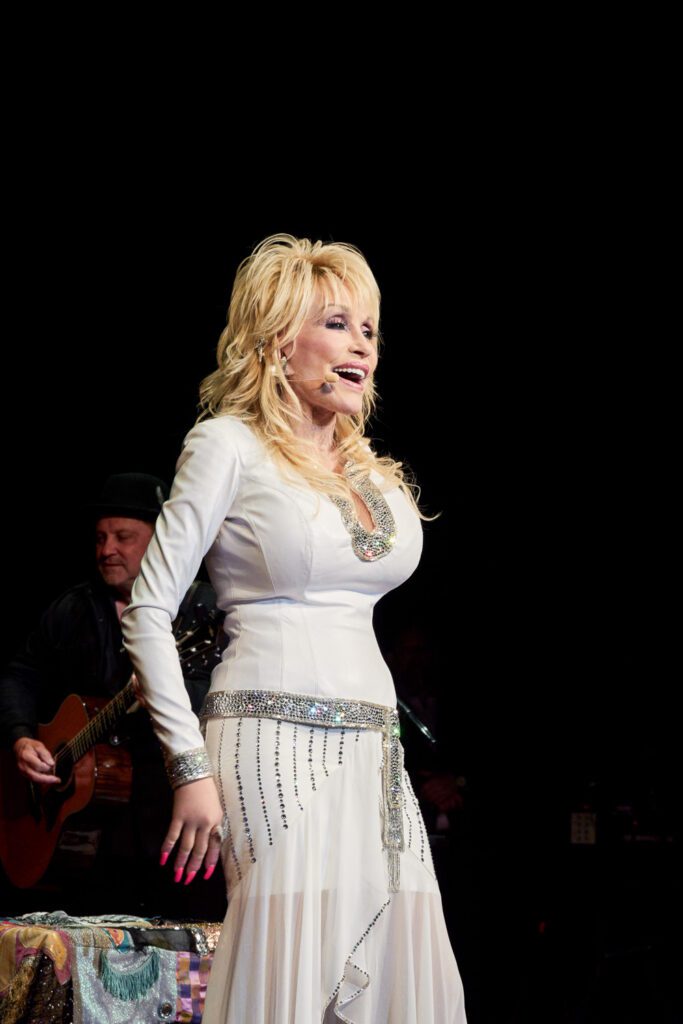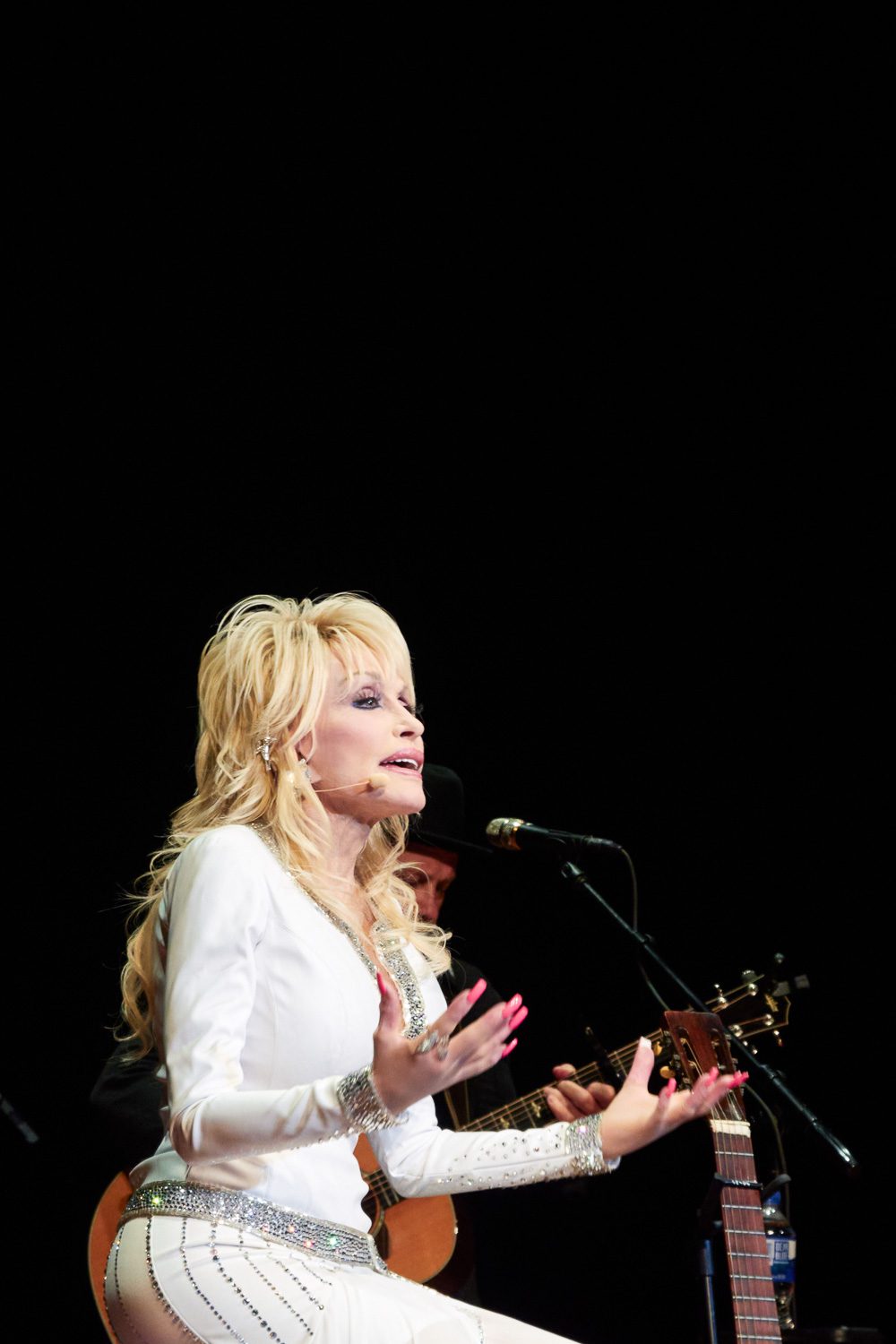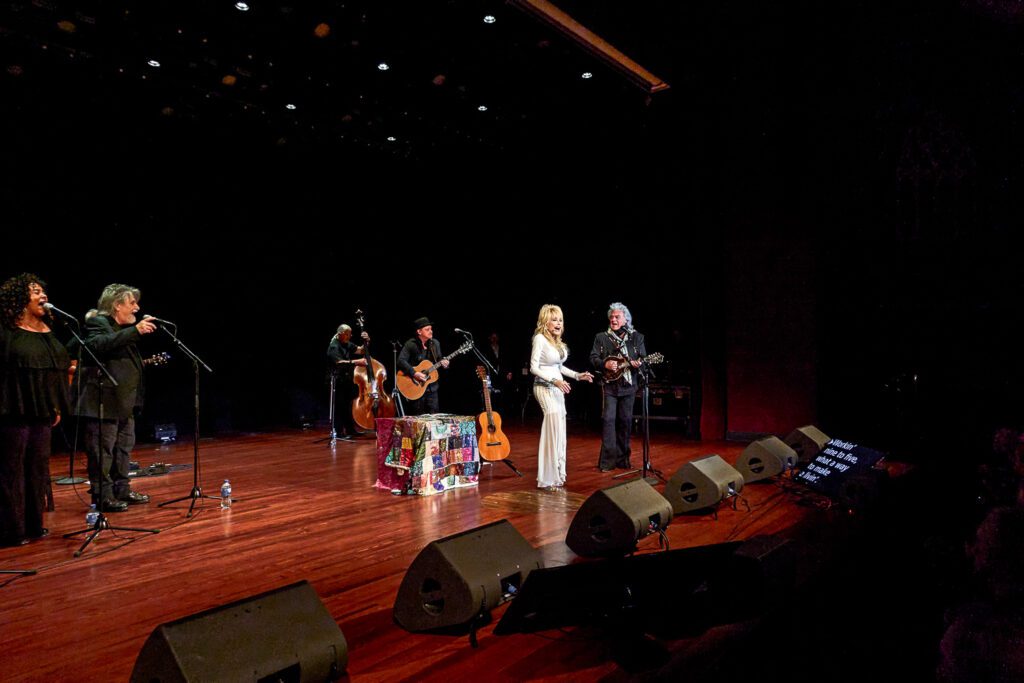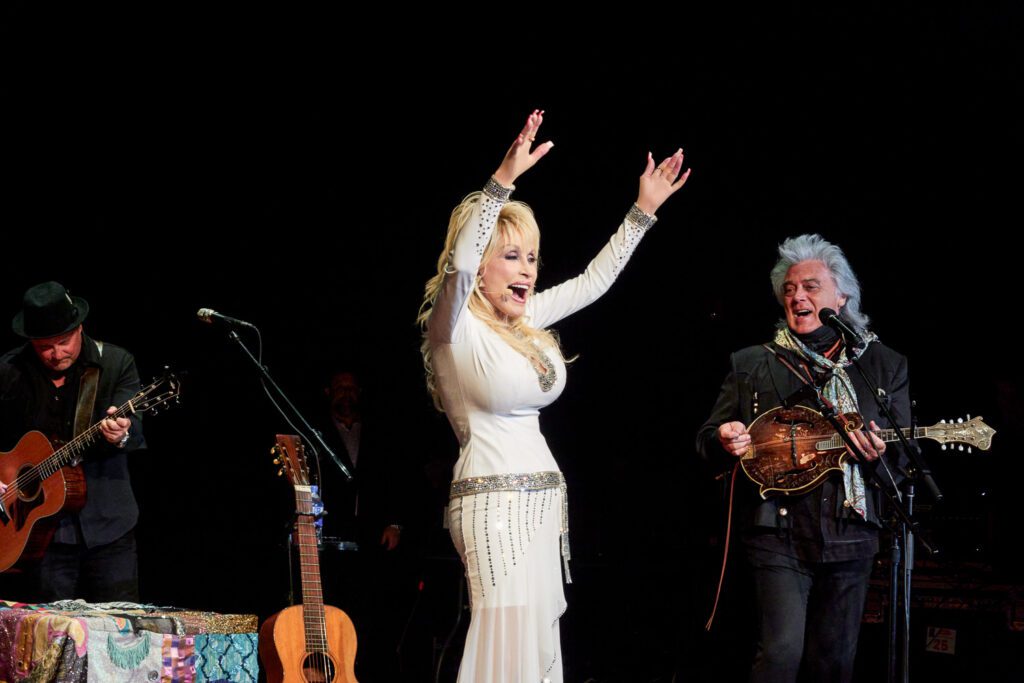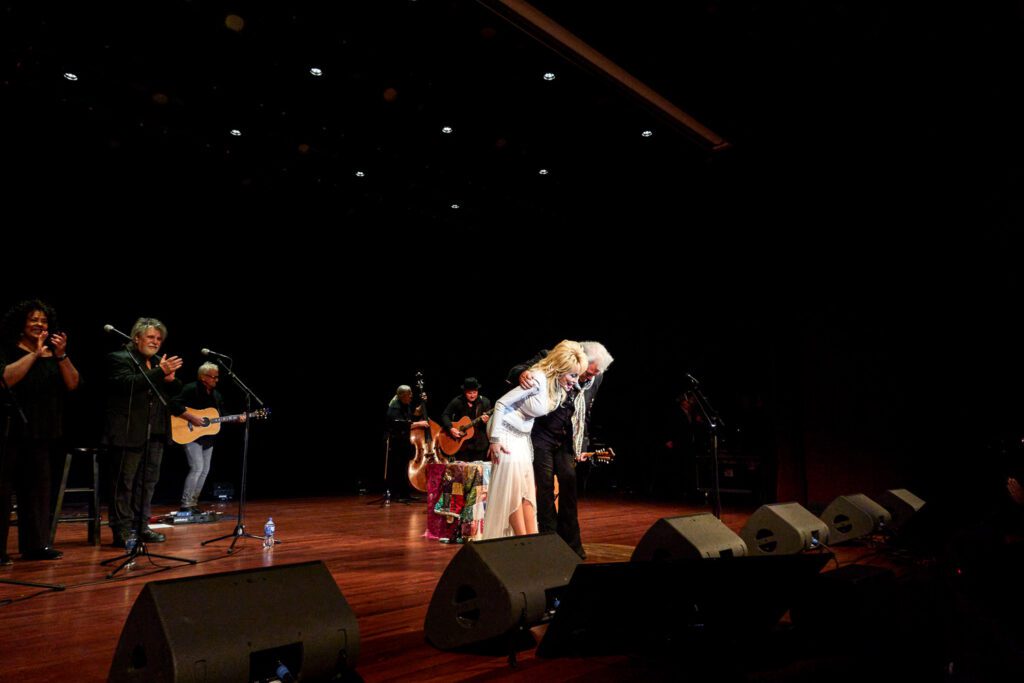 Until we meet again, Dolly! You are amazing and we are so thankful we got to spend a few hours listening to your beautiful gift of music.